Download: Work hard stay humble – Writing Wall Logo Vector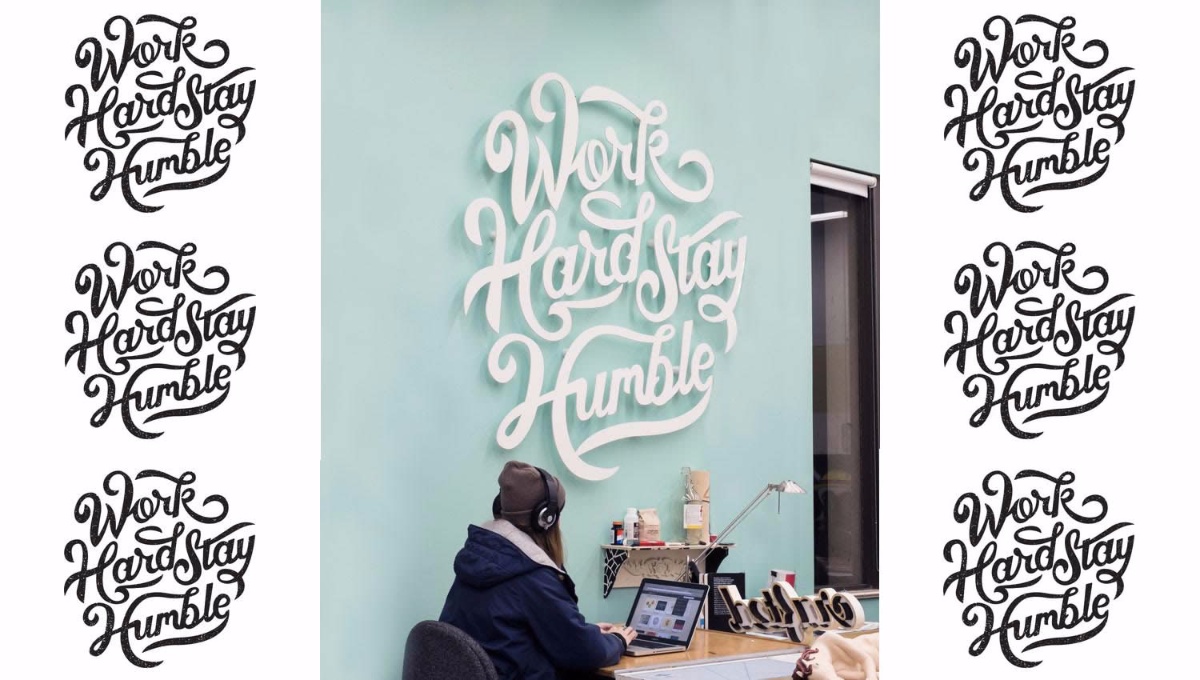 English
I've spend a lot of time searching for the developer of this great writing, tried to contact him but never get a response. His websites were down and someone on twitter just said "I have no idea where he is".
So I did it myself and made a vector file of this nice writing. Now you can create much more great stuff from and with it.
Go and print it in a giant size or create stickers. With the DWG file attached, cut it from strong material. Or .. whatever, you know what to do with vector files.
Have fun!
German
Arbeit hart, bleib bescheiden" – das ist meine Devise. Und deswegen gibt es diesen Spruch nun als als Vektor-Form zur flexiblen Weiterverarbeitung.
Lange habe ich selbst danach gesucht, den Entwickler dieses genialen Schriftzugs kontaktiert, leider nie eine Antwort bekommen. Seine Websites waren abgeschaltet und auch auf twitter bekam ich nur die Antwort eines Kollegen: "Keine Ahnung, wo er ist"
Also habe ich mich selbst dran gemacht und den schicken Schriftzug "Work hard stay humble" zu einer Vektor-Datei umgebaut, sodass man nun viele tollen Sachen damit anstellen kann.
Beispielsweise kann man sich diesen Schriftzug nun so groß drucken, wie man möchte, bei voller Schärfe. Oder als Aufkleber produzieren. Oder mit der DWG-Datei einen Schnitt aus festem Material erstellen. Ihr wisst ja selbst, was ihr mit EPS, AI und PDF machen könnt 😉
Was auch immer ihr damit machen wollt – jetzt habt ihr die Möglichkeit. Viel Spaß damit!