Installation and configuration of your new plugin
Telephone plugin

Setup service
Just book and make an appointment!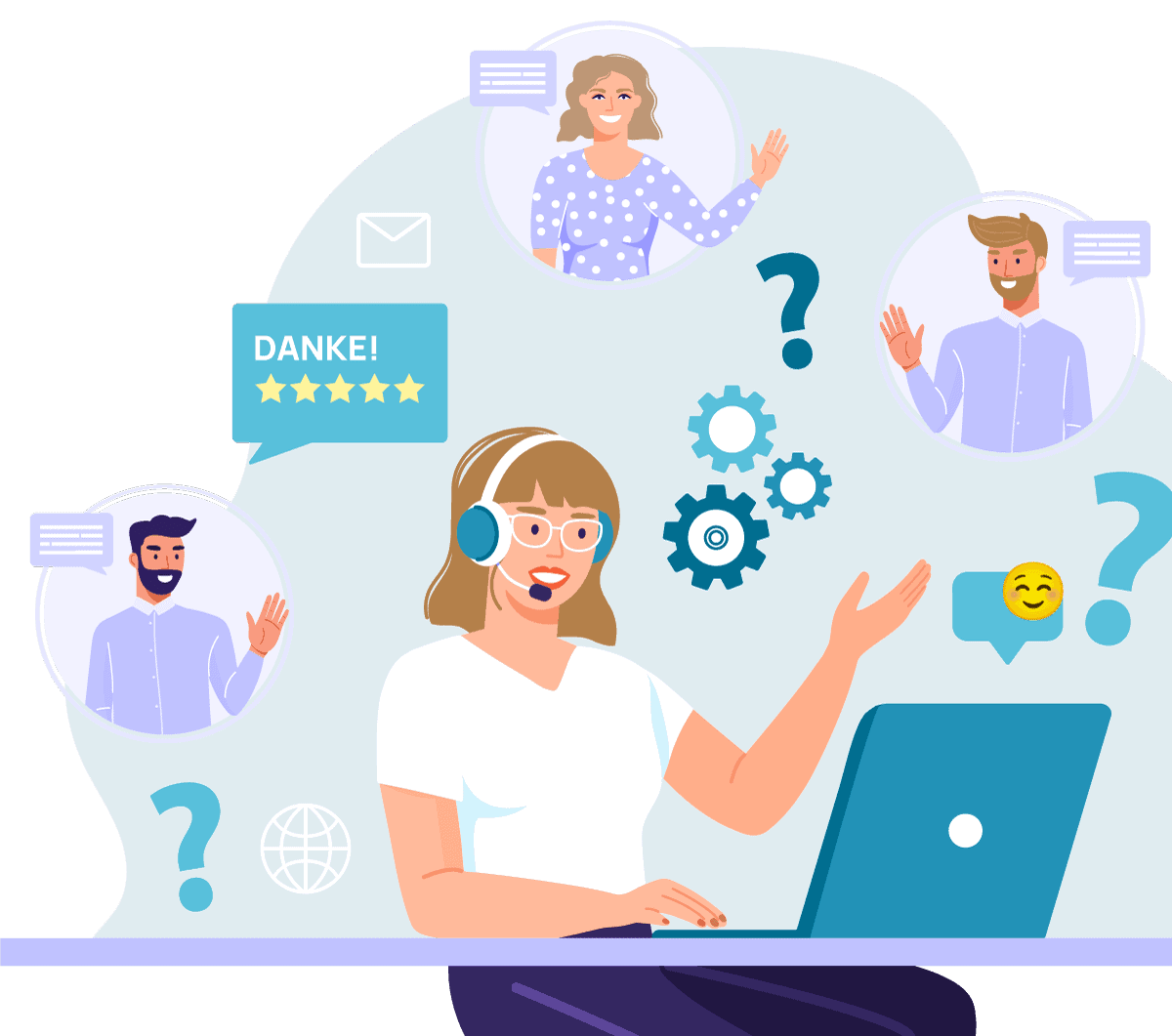 Sit back.

We'll call and take care of everything so you can use it right away,

so that you can use it directly.
How does

everything happen?
Susanne Vogt
4 August, 2021.
Thank you. Everything worked great
ikutech e.K.
23 July, 2021.
Mr. Brückmann was able to solve the problem competently and beyond his actual task. We are very satisfied with Mr. Brückmann's service / support and are happy to recommend him. 5 stars
Thomas Marx
29 April, 2021.
One is almost flashed by the clarity and conviction with which Mr Brückmann personally provides support on the phone. One call, boss on the phone, after 5 minutes everything was solved and explained. Thank you very much.
Joachim Diekhoff
21 April, 2021.
Very good service I can only recommend
Cristian Iconomu
12 April, 2021.
No wonder Albert and his team have only 5 stars reviews. The level of professionalism and fast response, combined with the usefulness of the work they do makes them one of the rare providers of software that is worth paying for. Thanks Albert, keep up the good work 🙂
Christian Michelbach
31 March, 2021.
Reacted very quickly and solved extremely competently. Thank you very much!
Michael Wallenta
29 March, 2021.
I received a prompt reply to my support request. I received targeted and professional assistance in using the API interface offered for WISO MyOffice! I am completely satisfied! Thank you!
BotCake Chatbots
25 March, 2021.
Excellent support, questions resolved promptly. Thank you Albert and team! UPDATE: Very glad to have found their Gravity Forms Double Opt-in Addon! It has put a complete stop to spammed form entries. When I asked support about a functionality of the Addon, they said it was in the works for the next release. A couple of days later they served me with a beta that included that desired functionality. And it works to perfection! I've never been this impressed by customer service with any software provider. The service provided by Albert & John was truly extraordinary. I thought customer service was dead on the internet and it might be, but these gentlemen are the exception. Thanks guys, you're amazing!
Stefan Gehrhardt
9 March, 2021.
Mr Brückemann and his company can only be recommended! Finally, a competent, friendly support team that knows what it's talking about!