WP Admin User Role
Fast rights management for WordPress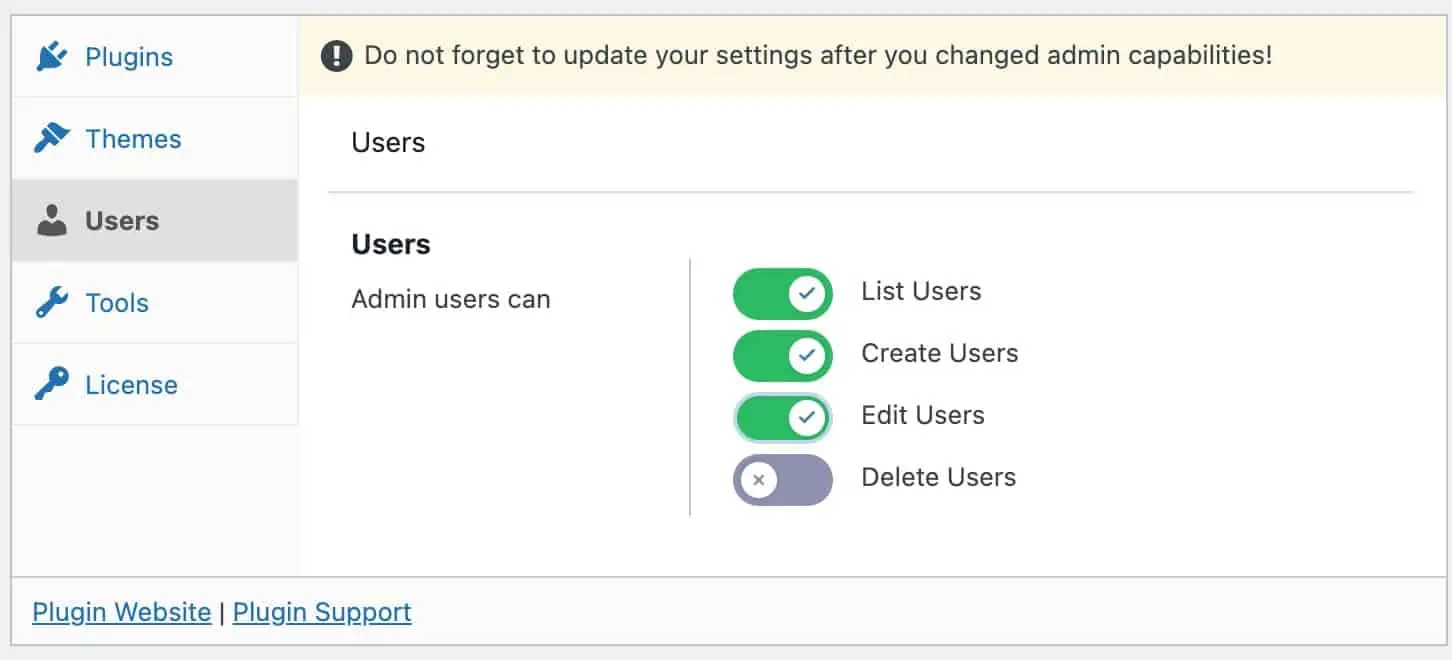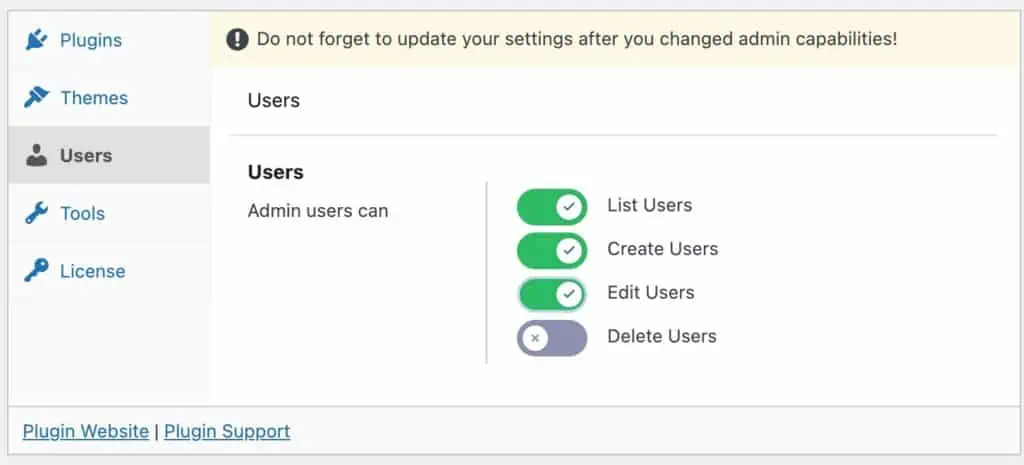 A reduced administrator role for your WordPress clients
You don't want to give your customers administrator rights, because otherwise they could (for sure!) destroy something on your painstakingly created WordPress site? But the rights of an "editor" are again too small, because you can not edit a menu, widgets and your own users?
Then try "WP Admin User Role". A reduced admin role customized by you, ready to use in less than 60 seconds.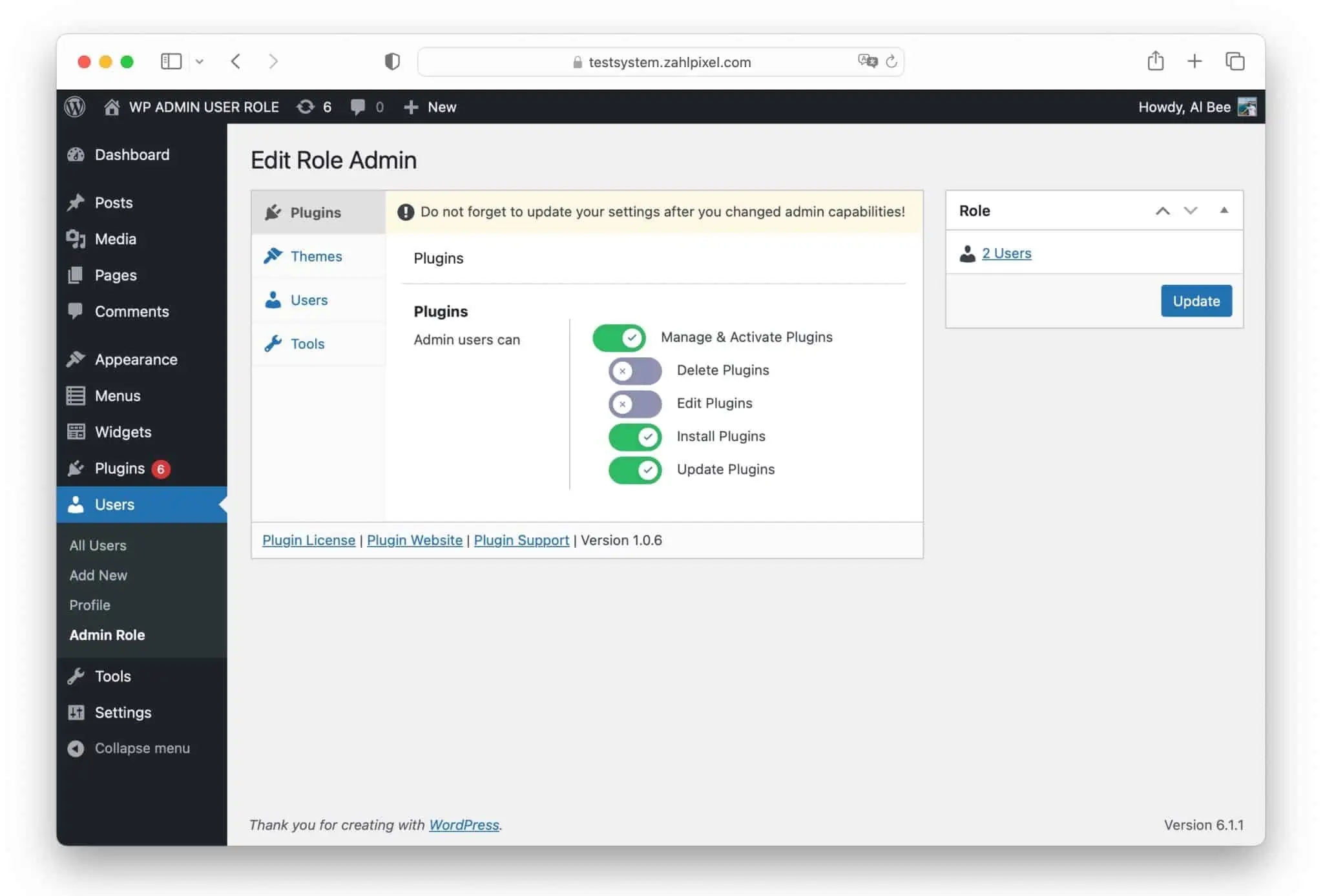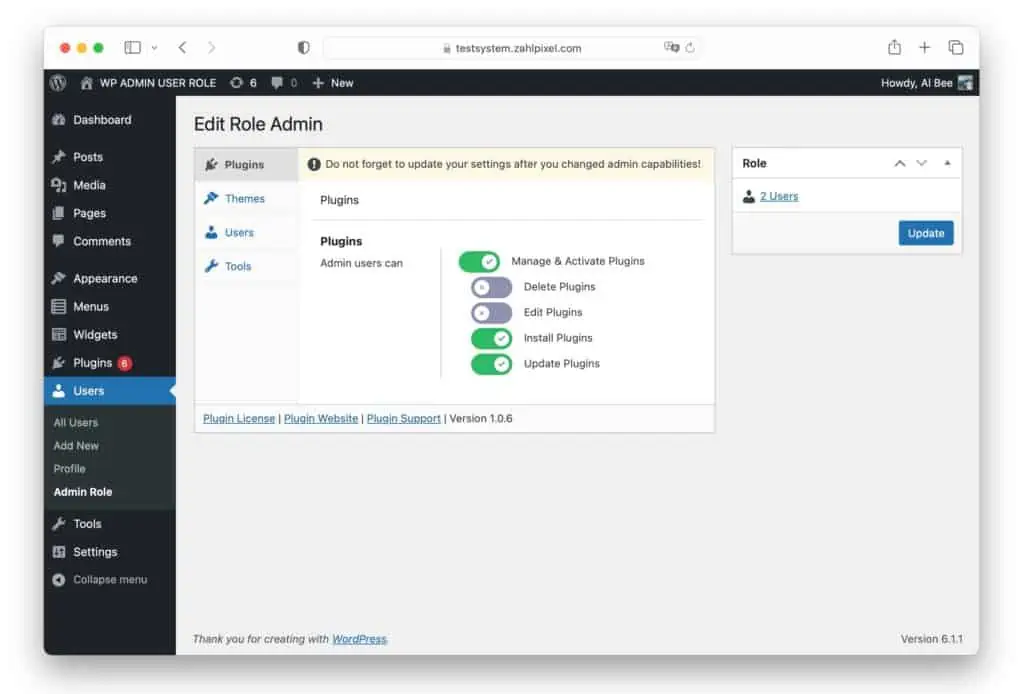 Plugins give new functionality to the website, but they can also interfere with it. What permissions do you want to give your new admin? Choose from the following:
Should the admin get access to plugins at all? If yes:

Delete plugins
Edit plugin files
Install plugins
Update plugins
Even more than plugins, design changes can have a big impact on your clients' website. Here you enable the admin user ...
what changes can be made to Themes & Customizer, e.g.

Install themes
Update themes
Change themes
Edit theme files
Delete themes
Furthermore, you can outsource and share the menu and widgets items for an admin user, so that they can be accessed independently of the design.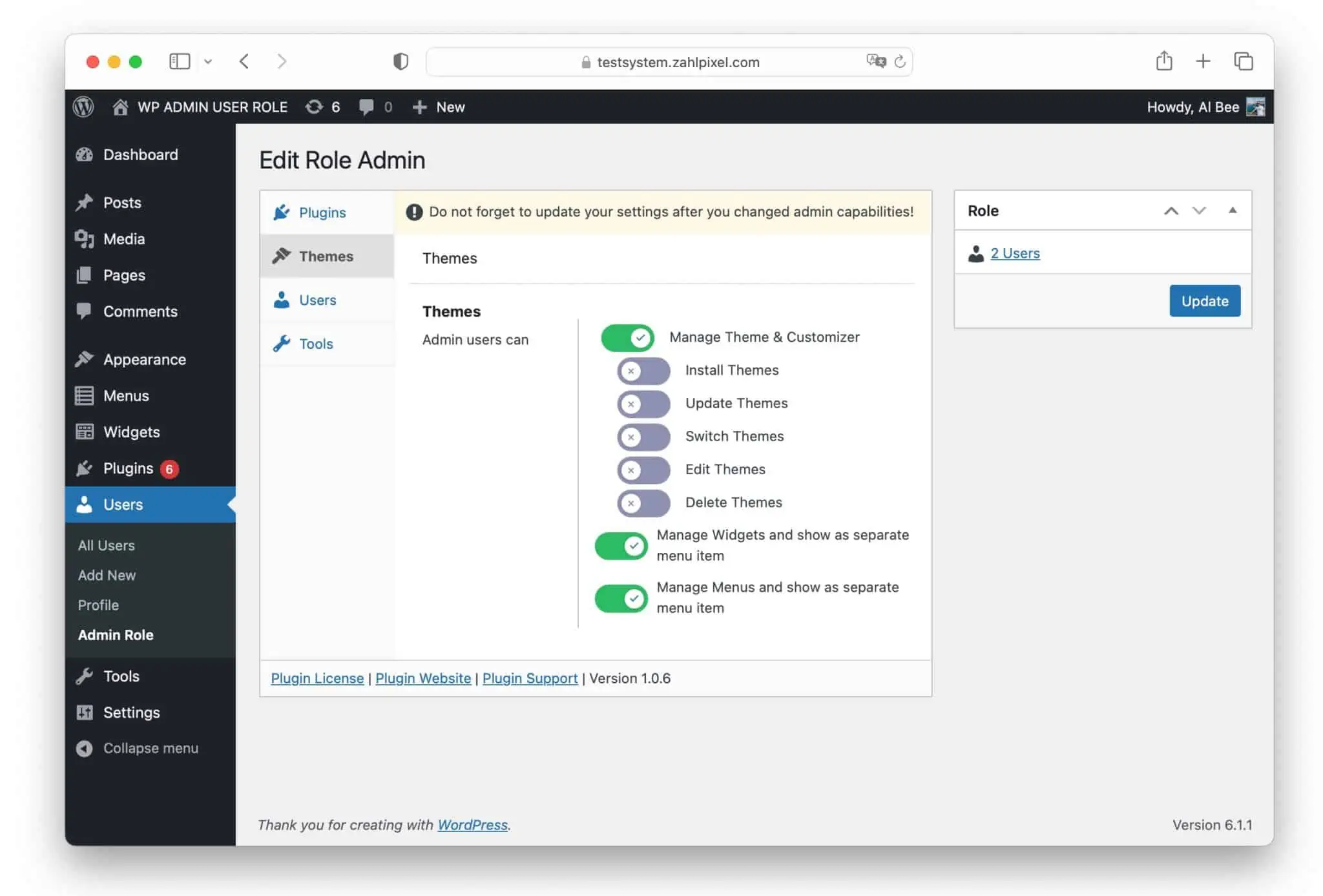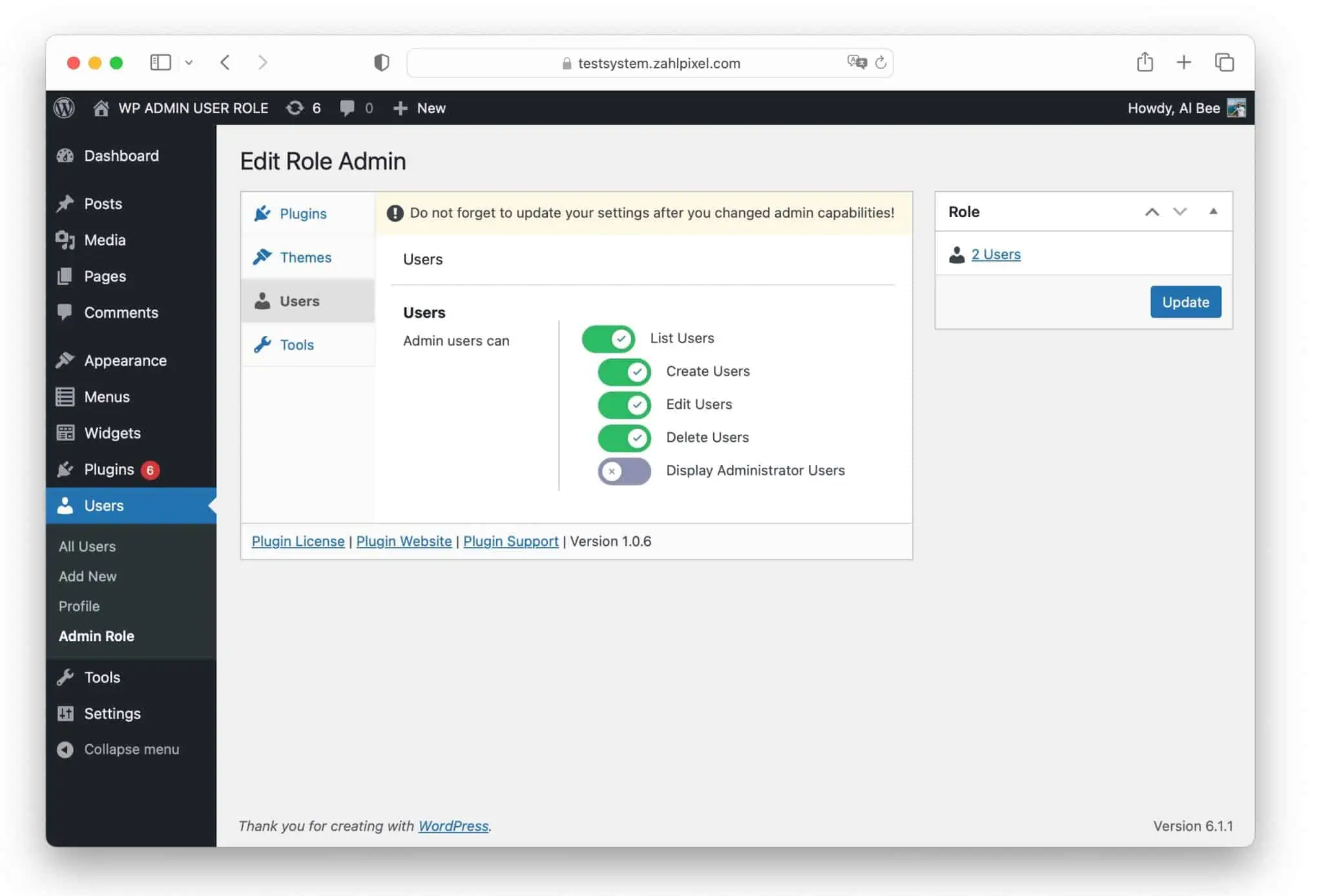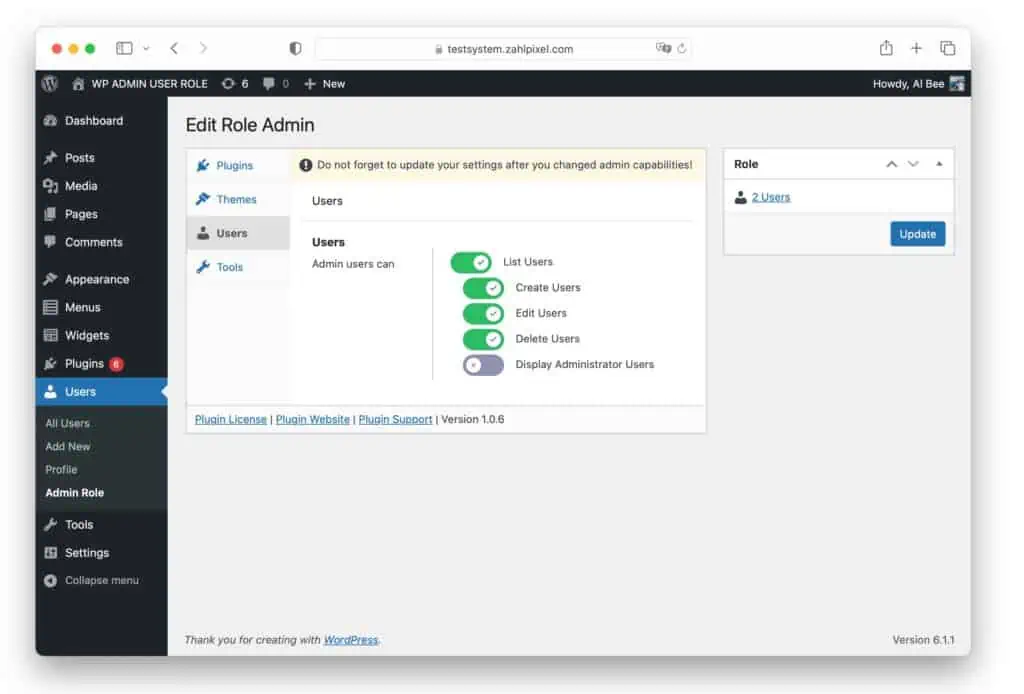 Here you allow all "Admin" users to view and customize the users of the site. The following rights are available:
List users (i.e. display them)
Create new users
Manage existing users
Delete user
You can also set that an "admin" does not see "administrators". This way you remain invisible to an admin as the creator of the website.
By default, editors cannot see or manage any settings or tools. Once you make a user an admin, you can give him or her those rights here.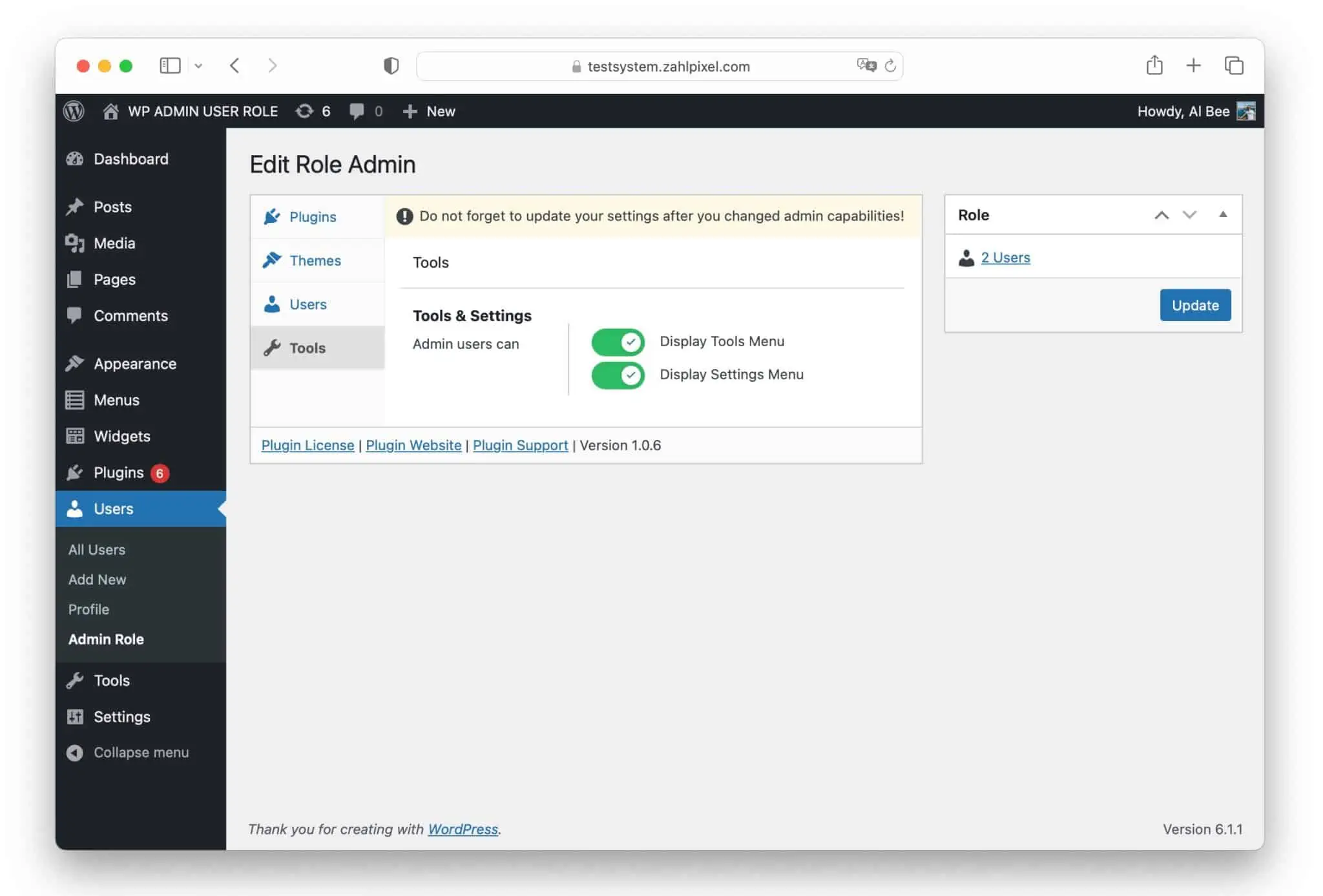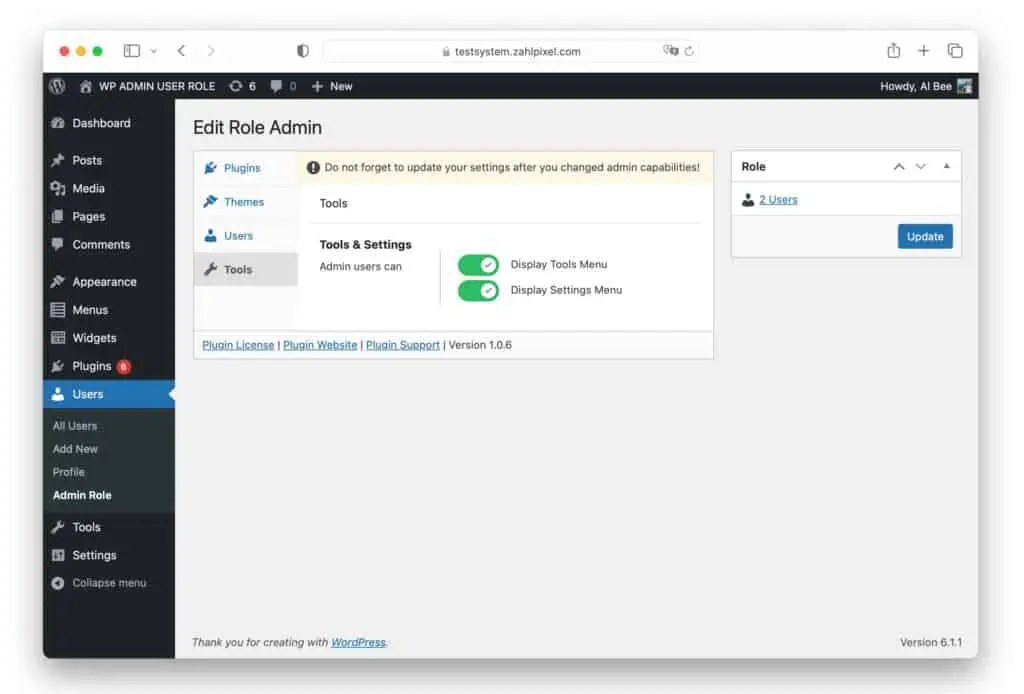 Buy more freedom now - for you and your customers.
1 year updates & support, 15% discount for renewal
Version 1.0.7 – 04.05.2023
FIX: Administratoren konnten keine weiteren Administratoren anlegen, wenn das Plugin aktiviert war.
Version 1.0.6 - 16.12.2022 - The 2nd Advent Release
CHANGED: Dependencies in the settings are taken into account. Some settings are only visible if the parent setting has been activated.
CHANGED: The most common default settings are set directly when activating the plugin
FIX: Admins could edit administrators when they were visible
CHANGED: After activating the plugin, if the license is inactive, it now switches directly to the license input
Version 1.0.5 - 15.12.2022 - The 1st Advent Release
NEW: Menus and widgets can be managed separately and are displayed as separate menu items in the backend.
NEW: Administrators can \"hide\" from admins and determine whether admins can see them.
FIX: Admins had access to WP Admin user role settings under certain circumstances.
FIX: Users are now listed correctly. Previously, users may not have been displayed if they were Admin or Administrator at the same time.
FIX: The \"Tools\" menu item is now displayed correctly when the setting is set.
Version 1.0 - Sometime in late November 2022:
First beta version and invitation to test to existing customers