Four weeks ago, my phone rang: Christian Kurrle from the IT accelerator Cyberlab had heard about Meminto through startupBW and invited me to participate in the PreLab in Karlsruhe. The EU-funded measure to build and strengthen startups has already produced some well-known names like PACE (they make your car smart). Of course I accepted for Meminto 's sake and was happy to take part.
At first, I couldn't imagine much about PreLab. On the first day, however, it became clear how helpful this program is for startups: Using strategyzer's proven program, we asked ourselves questions about the meaning and purpose of the ideas. And there were some good ideas, e.g. a business language assistant that can take over and simplify tasks in the company and many more.
The struggle for the right focus and target group
What I had a hard time with throughout the process was finally targeting Meminto to a specific audience. This has always been a problem, because: Meminto is meant to help better manage digital estates. But for whom? Not for the user, because in the end he has died - but for his relatives.
In conversations with many mentors, it became increasingly clear that the willingness or the "pain", as we called it, is too small for many people to be willing to pay money annually until the "bitter end" (or a large sum at the beginning). Only mentors over 60, for whom the visit to the cemetery is becoming more frequent because friends and relatives are dying, think more explicitly about the topic - but still put it off. But that would be a possible target group.
In terms of alignment, I was repeatedly confronted with the fact that data protection would become a heavy burden. Also, a very attractive target for hackers. I was aware of that beforehand as well - that's why I had taken the blockchain approach to make the platform really secure.
But in the back of my mind I still had the failed ICO of legacy.network, who had tried to raise money with a very similar idea and (also for many other reasons) had no success with it so far either.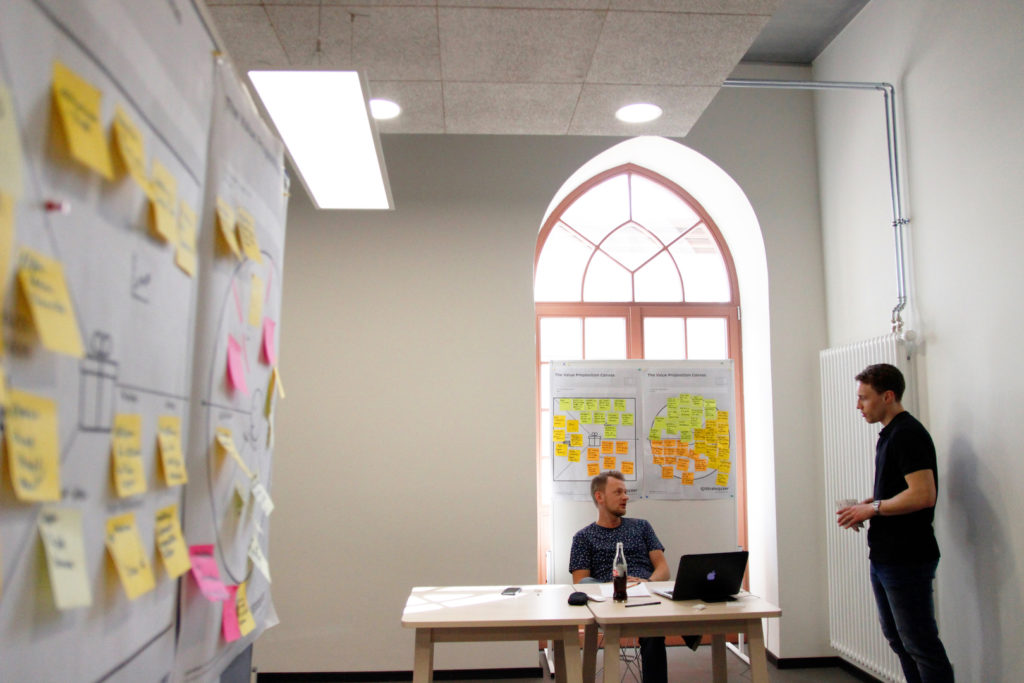 The new direction of Meminto: Meminto Stories
So it became clear: The idea is good, but possibly still too early or not concretely targeted. The pain is not really present and target groups can be addressed indirectly if at all (the wife would have to be addressed, as she would be the one to suffer if her husband suddenly died and left open questions, accounts, no passwords and problems).
Meminto is simply trying to solve too many problems at once right now: Financial Estate, Emotional Estate, Automated Life Check, Processes that need to be started and Contracts that need to be ended, Security for end customers and Marketing across B2B and B2C.channels. A mammoth task. 
So I asked myself the question: Where do I really want to start first? And the answer was: If I could choose it, then not with legal-relevant topics, but rather with emotional content. So with people's life stories and the memories they want to leave behind. So I said with the Meminto "Stories".
If Meminto was a 100-piece puzzle...
...then Meminto Stories is the top left corner of it. It's still part of the big picture - but you have to start somewhere, after all.
What exactly hides behind it and what we intend to do, I can not reveal at this point, but we have managed to create an immediate benefit for the customer, solve a direct pain and address a very specific target group. The mentors and the Cyberlab team praised the new idea we came up with thanks to innovative technology and found it to be good. And finally, the product actually already exists, it works, and people love it (top reviews on Amazon), but it still has many drawbacks in its current form that we can improve. 
The PreLab was definitely very worthwhile for me. I've been working with Meminto for several years, always looking for new ways to market it. I think I've found it now and I'm getting back to work on the next prototype. 
The journey continues!