Official API for store system and merchandise management
deltra orgaMAX

Interface

to WooCommerce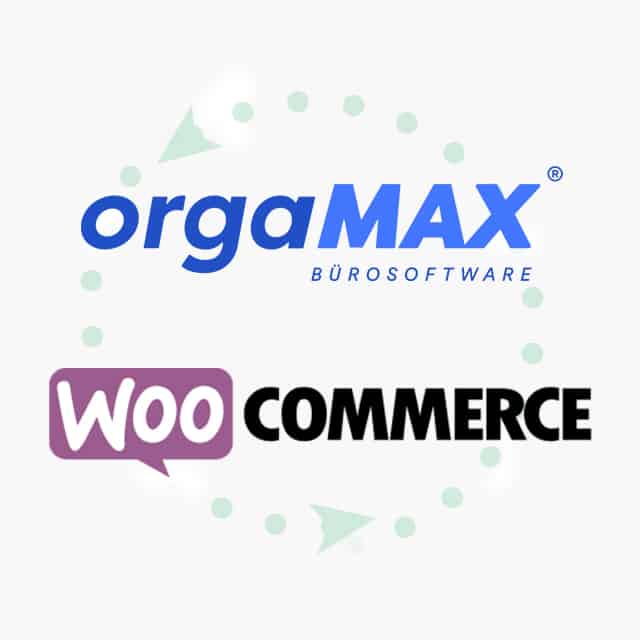 Save time and effort,

this interface does the work.

Almost as if by itself.
What tasks does the interface perform?
Transfer of new orders from WooCommerce

Export and import articles from and to WooCommerce

Update prices from orgaMAX to WooCommerce

Update the stock levels
Learn even more in our product video
Choose the

suitable license

excl. VAT (converted per month)
Our telephone set up service
We make sure that the synchronization between orgaMAX and WooCommerce runs properly. We do this in the following steps:
Installation of the interface in the WooCommerce shop via a temporary admin account.
Setup of the interface options individually for the customer
Setting up the connection in deltra orgaMAX with the WooCommerce store (via AnyDesk).
Configuration of the interface in orgaMAX
Performing a test order and adjusting the import

Our customers

love

our service!
Susanne Vogt
4 August, 2021.
Thank you. Everything worked great
ikutech e.K.
23 July, 2021.
Mr. Brückmann was able to solve the problem competently and beyond his actual task. We are very satisfied with Mr. Brückmann's service / support and are happy to recommend him. 5 stars
Thomas Marx
29 April, 2021.
One is almost flashed by the clarity and conviction with which Mr Brückmann personally provides support on the phone. One call, boss on the phone, after 5 minutes everything was solved and explained. Thank you very much.
Joachim Diekhoff
21 April, 2021.
Very good service I can only recommend
Cristian Iconomu
12 April, 2021.
No wonder Albert and his team have only 5 stars reviews. The level of professionalism and fast response, combined with the usefulness of the work they do makes them one of the rare providers of software that is worth paying for. Thanks Albert, keep up the good work 🙂
Christian Michelbach
31 March, 2021.
Reacted very quickly and solved extremely competently. Thank you very much!
Michael Wallenta
29 March, 2021.
I received a prompt reply to my support request. I received targeted and professional assistance in using the API interface offered for WISO MyOffice! I am completely satisfied! Thank you!
BotCake Chatbots
25 March, 2021.
Excellent support, questions resolved promptly. Thank you Albert and team! UPDATE: Very glad to have found their Gravity Forms Double Opt-in Addon! It has put a complete stop to spammed form entries. When I asked support about a functionality of the Addon, they said it was in the works for the next release. A couple of days later they served me with a beta that included that desired functionality. And it works to perfection! I've never been this impressed by customer service with any software provider. The service provided by Albert & John was truly extraordinary. I thought customer service was dead on the internet and it might be, but these gentlemen are the exception. Thanks guys, you're amazing!
Stefan Gehrhardt
9 March, 2021.
Mr Brückemann and his company can only be recommended! Finally, a competent, friendly support team that knows what it's talking about!
⚠️ Before you begin: It is mandatory that all items (or variable products) in your WooCommerce store contain a unique item number. At the same time, this item number must match the webshop ID of the items in your orgaMAX. Otherwise no processing of the orders after retrieval is possible.
In order for order matching to take place between deltra orgaMAX and WooCommerce, the plugin must be set up under WordPress and the connection between orgaMAX and WP must be established in the e-commerce settings.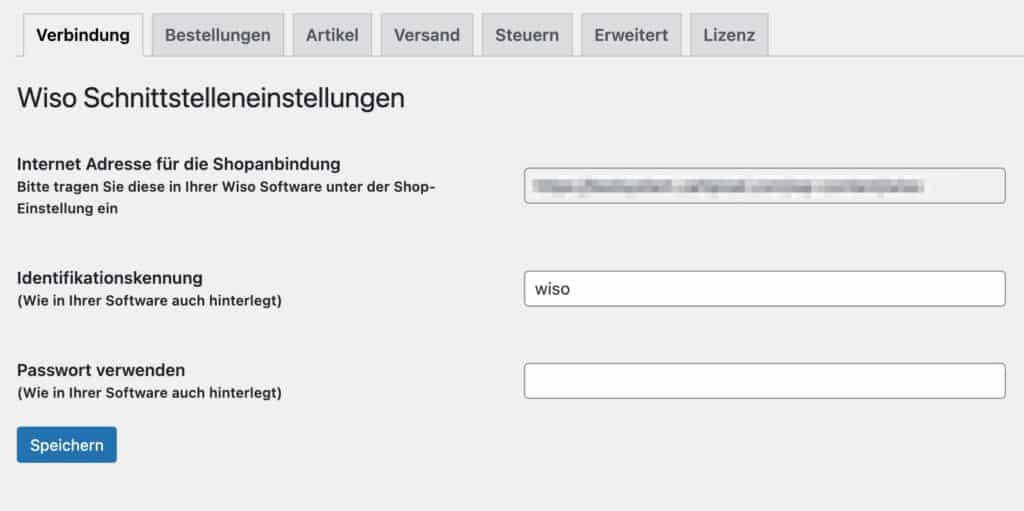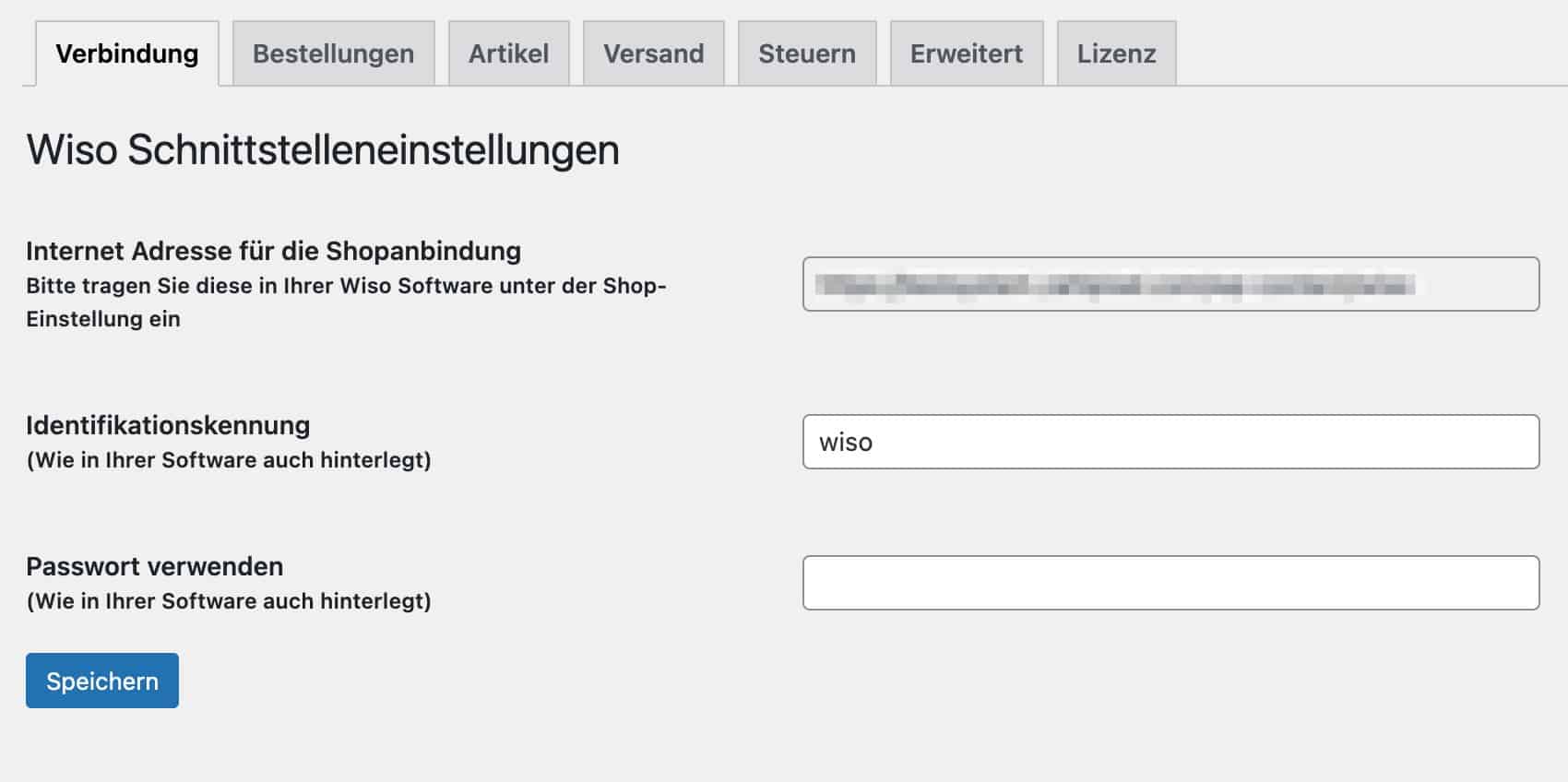 After activating the license, you will get access to the settings. Now you can make the configuration.

3.choose which orders should be imported (example):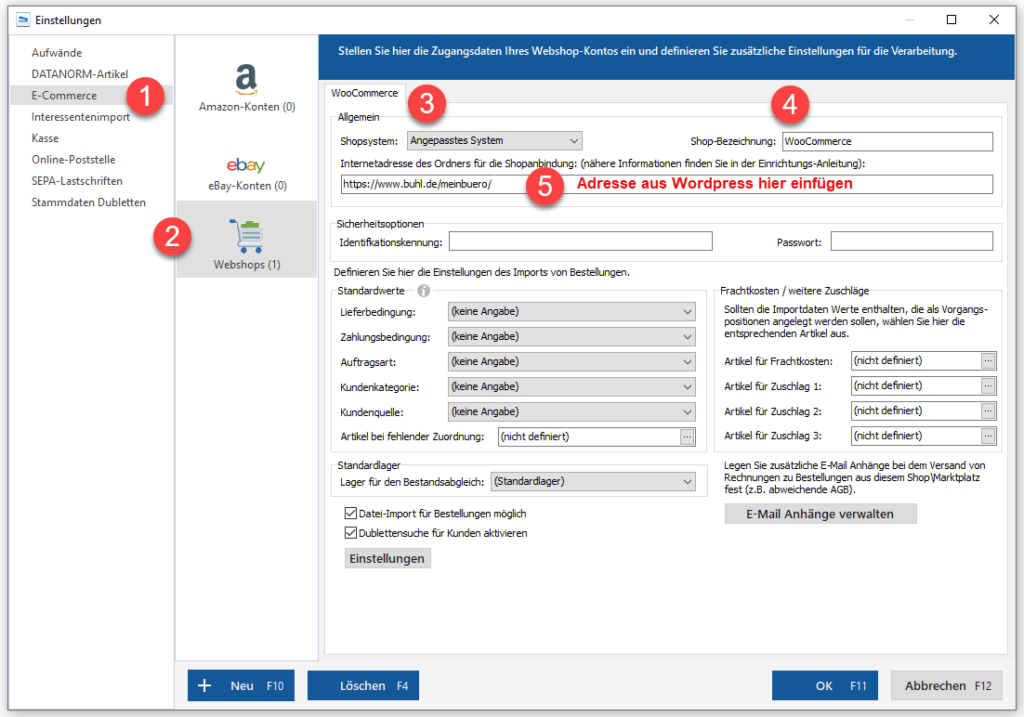 Please enter the path you have been shown in WordPress and save the settings. Now you can try an order retrieval via Sales > E-commerce Orders or transfer items to the webshop.
Please be sure to watch our video above on this page for all further information on how to use the interface!
ℹ️ Detailed instructions can also be found on the orgaMAX site.

Click here to be redirected!
01.12.2023, Version 4.1.0
NEW: Hinzufügen von MwSt-Statz bei Artikeln, bei denen der Preis 0 ist
FIX: Update-Bug behoben
17.11.2023, Version 4.0.0
NEW: Offizielle HPOS-Unterstützung
NEW: Neues Markierungsverfahren für bereits abgeholte Bestellungen. In jeder Bestellung wird dies durch einen grünen Haken und einem Zeitstempel ausgewiesen. Zusätzlich wird der Import-Status in der Bestell-Übersicht dargestellt
NEW: Unterstützung weiterer Ziel-Verkaufsländer
NEW: Direktlink zu den Einstellungen aus der Plugin-Übersicht
NEW: HPOS-Information auf der Einstellungs-Seite für eine bessere Übersicht, ob aktiviert
14.11.2023, Version 3.9.6
Fix: HPOS-konforme Übertragung von Brutto-Summen, Zahlungsmethode und weiterer Informationen
New: Neue Methode zum markieren bereits abgeholter Bestellungen. Hier existiert nun eine neue Einstellung innerhalb jeder Bestellung, die den Status und Zeitpunkt der Abholung zeigen.
13.11.2023, Version 3.9.5
FIX: HPOS den Ländercode synchronisieren
13.11.2023, Version 3.9.4
FIX: Korrekturen bei der Behandlung von Steuern mit einem Wert von 0
13.11.2023, Version 3.9.3
NEW: Neue Auswahl unter \"Bestellungen\": Sie können nun wählen, ob Gutschein-Werte direkt mit dem Produktpreis verrechnet dargestellt werden sollen (wie in WooCommerce) oder als separate Zeile auf der Rechnung erscheinen soll
FIX: Korrekturen in der Behandlung von Gutscheinen mit Wert von 0
11.11.2023, Version 3.9.2
Fix: HPOS auftragsstatus nach Synchronisierung aktualisieren.
Fix: HPOS Kundeninfo
07.11.2023, Version 3.9.1
Add: HPOS Unterstützung – https://woo.com/document/high-performance-order-storage/
09.08.2023, version 3.8.3.1
Fix: corrections in the creation of the interface folders
03.08.2023, version 3.8.3
Add: Small improvements in article import
05/31/2023, version 3.8.2.7
Fix: Bugfix for orders with shipping with multiple VAT rates
05/11/2023, version 3.8.2.6
Fix: VAT calculation on shipping when WooCommerce information is missing
05.05.2023, version 3.8.2.4
FIX: Fix: Version correction for correct update
03.05.2023, version 3.8.2.3
FIX: Corrections in calculation and rounding of VAT for very small product prices
04/15/2023, version 3.8.2
FIX: During article import, the Post_ID was transferred instead of the article description.
03.03.2023, version 3.8.1
- NEW: Preparation for a hook to transfer additional elements from the purchase order via the description text during the purchase order import (for display in the respective purchase order item).
- NEW: Support for WooCommerce Coupons - Transfer to Surcharge CostNetto field 1
20.10.2022, version 3.8.0
NEW: When ordering now also shipping email address and shipping phone number are sent
NEW: Transferring deposit values stored in WooCommerce as \"Fee\".
FIX: Error corrections for variant products
09.08.2022, version 3.7.9
NEW: Reading of the EU VAT ID and transfer with the retrieval of the orders into the customer file (only if MarketPress is installed and active)
FIX: Change default salutation - if nothing is selected, it remains empty (only available with Germanized or Marketpress)
07/22/2022, version 3.7.8
FIX: Correction in error message in orgaMAX/MeinBüro if there is no connection to the license server or the license has expired.
FIX: Max. Date for the query can now also remain empty
FIX: When exporting articles, values are now added to the post_modified and post_modified_gmt columns to be compatible with the SQL option NO_ZERO_DATE
CHANGE: Move a VAT. option to the \"Taxes\" tab
05/16/2022, version 3.7.7
Correction: When synchronizing prices, offer prices are now removed as they are no longer up to date
Corrections to shipping costs for mixed shopping carts: Now an option in the settings lets you adjust whether shipping costs should be mixed or calculated according to the highest VAT rate
New setting that allows to send a different VAT in general. This is sometimes necessary, especially in cross-border areas, when the internal tax rate is different from the foreign one. Activate only in case of need!
Adding a log for each action originating from orgaMAX, which can be activated in the advanced settings
04.04.2022, version 3.7.6
NEW: Added support for split shipping taxes when using Germanized. Here, the shipping costs are transferred as a double position and carry the normal as well as the reduced tax rate proportionally.
FIX: Correction for items with 0% VAT. Sentence. Change of output format from Float to String
21.02.2022, Version 3.7.5
CORRECTION: Free items are exported with the tax rate of the product (previously free items were exported with 0% tax rate, which caused posting problems with wrong accounts).
NEW: Option to enable and disable the transfer of the order number in Individual field. Default = Enabled.
13.01.2022, version 3.7.4
Fix: Support for \"WooCommerce Sequential Order Numbers PRO\"
10.01.2022, version 3.7.3
NEW: Compatibility with \"Germanized for WooCommerce\" Plugin
06.01.2022, Version 3.7.2
NEW: Add compatibility and settings with \"WooCommerce Sequential Order Numbers PRO\".
04.01.2022, version 3.7.1
NEW: Add compatibility and settings with \"WooCommerce Sequential Order Numbers\".
08.12.2021, Version 3.7.0
- FIX: Optimization of SQL queries for retrieving purchase orders: Especially with numerous orders, the process could become very slow. The optimization bundled queries beforehand
11/26/2021, version 3.6.2
- FIX: Optimization of database queries
10/15/2021, version 3.6.1
- FIX: Annotations were not transferred as product title when exporting to WooCommerce
- NEW: Integration of two hooks that can be executed after import: after_product_import_to_shop (runs after each imported product) and after_products_import_to_shop (runs once after all products have been imported)n
11.10.2021, Version 3.6.0
- FIX: Correction of stock updates for variant products
09.08.2021, Version 3.5.2
- FIX: Optimization of database queries
12.07.2021, Version 3.5.1
- FIX: Correction output format with thousands separator
01.07.2021, Version 3.5
- New: Optimize database query
- New: Compatibility with \"WooCommerce TM Extra Product Options\"
14.04.2021, Version 3.4
New: Ensuring functionality with active license
30.03.2021, Version 3.3.8
Fix: Replace country codes in purchase orders for correct display on the invoice
Fix: Creation of a new hook for extended compatibility with the WPML add-on
19.03.2021, Version 3.3.7
Fix: Fixing problems where orders could not be processed further
Fix: compatibility of the shipping tax calculation with different plugins
New: You can now decide whether the shipping text should be taken from the WooCommerce order or from the WaWi system. For this purpose the new tab \"Shipping\" has been added in the settings
02.03.2021, Version 3.3.6
NEW: Compatibility with 3rd party plugin B2Bking and fee handling. Here, for certain customer groups, VAT is not shown at the position, but only at the end. With this update, the VAT is also taken over.
10.02.2021, Version 3.3.5
FIX: Corrections for orders to third countries that do not include VAT
Optimization of a request function, with which price updates now run faster
UPDATE: Order status is now updated via WordPress hooks, enables execution of additional WordPress-based processes.
NEW: Transmission of the order number in individual field 1 of the order
26.01.2021, Version 3.3.4
FIX: Recognition of correct tax rates for variations
FIX: Increased compatibility with encrypted Germanized strings
FIX: Purchase orders in recycle bin are not transferred during purchase order import
12.01.2021, Version 3.3.3
- Optimization: Increase MySQL server string concatenation length (group_concat_max_len) to be able to receive content after longer descriptive texts
07.01.2021, Version 3.3.2
Fix: Optimization of the synchronization process, now also more than 700 products can be adjusted in stock in one run
14.12.2020, Version 3.3.1
FIX: Check for Germanized improved
FIX: Folder names corrected
08.12.2020, Version 3.3.0
NEW: Matching of item description and short description via selectable fields. Available are item description and notes.
FIX: Corrected transfers of net & gross prices
19.10.2020, Version 3.2.0
NEW: Matching of article description via individual fields
NEW: Preparation for WPML compatibility via an add-on
FIX: Wording in article import area
01.10.2020, Version 3.1.1
FIX: Variation price included / without taxes
29.09.2020, Version 3.1.0
FIX: Correction of stock level display in article overview
FIX: Display of date selector for order imports under Safari corrected
Fix: Corrections in the transfer of prices and quantities of variants (variable products in WooCommerce)
23.09.2020, Version 3.0.3
FIX: If an order does not receive any items, the script no longer aborts (\"There are no new orders\"), but jumps to the next order and imports it.
16.09.2020, Version 3.0.2
Fix: Corrections in the saving process. Changes to the settings are now applied to all tabs
25.08.2020, Version 3.0.1
Fix: Corrections in the saving process. Changes to the settings are now applied to all tabs
12.08.2020, Version 3.0.0
Complete revision of the user interface. Elements are now structured in tabs
Introduction of the matching of individual fields
Matching of 5 individual article fields via WooCommerce attributes
Setup service: With this service, you will receive an all-round carefree treatment from us and will be able to use the interface within the shortest possible time.
WPML - Add-on: If you use a multilingual online store and want to match items in specific languages, use this add-on.
This list does not claim to be complete, as some problems only occur in practical use. These are limitations in orgaMAX, not in our interface.
Product images cannot be transferred because WordPress goes through certain processes when uploading, for example to create several different image sizes. This must be done manually
When importing articles from WooCommerce to orgaMAX, everything that is transferred to the "Notes" field is truncated by orgaMAX after 255 characters.
When importing articles from WooCommerce to orgaMAX, everything that is transferred to the "Article text" field is truncated by orgaMAX after 1024 characters.
If a voucher is declared as a value voucher, are treated incorrectly by orgaMAX in the VAT. Although the final amount on the invoice is correct, the VAT is not calculated correctly.
A maximum of 5 individual fields can be matched in both directions
Fields that do not exist in orgaMAX have to be maintained manually in WooCommerce (e.g. categories, keywords, etc.).
Since orgaMAX does not support variants, no product of the type "Variable product" can be exported from orgaMAX. Nevertheless, matching is possible if the variant product is first created in WooCommerce and then imported to orgaMAX (but not the other way around). In any case, each individual variant must have its own SKU (item number) that matches the webshop ID in MyOffice. The "parent product" in WooCommerce must NOT have an article number, it only serves as a container for the individual variants.
Attention IONOS customers: at IONOS WordPress installations can be installed as "Managed" or "Standard". In the "Managed" version, according to customer reports, there seem to be problems when saving the settings. Please consult your IONOS support or change the installation to "Standard".
Individual fields
The following function can be used to access or change the data of individual fields:
function change_me_function_name( $individualFields, $productSku, $productId ) {
// (maybe) modify $individualFields array.
return $individualFields;
}
add_filter( 'wiso_product_individual_fields', 'change_me_function_name', 10, 3 );