What started with the development of a prototype in 2012, then became a closed beta software under app.meminto.com in 2016, turned into something completely different in the meantime with Meminto Stories - but is now coming back again with EmergencyWP: The topic of "digital legacy" is not dead, but will, on the contrary, become even more of a big issue the further we progress in digitalisation. In the following text, I explain the change from Meminto to Meminto Stories and the development of EmergencyWP and what the development of a globally usable plugin for WordPress means for me, the project and the WordPress community.
Back in 2008, the idea came to me: I would like to have a software that recognizes if something drastic has happened to me. An accident that would make me unable to communicate with other people, or even death itself. I wanted to make provisions for this eventuality, not only for myself, but as a support for my own family, and then also for my clients, whom I look after with my agency Zählpixel.com. 
The software was to be structured so that I would receive a short email at 14 day intervals and would have to click on a link in it. This confirmation would reset a timer and ask me again in 14 days about my state of life. In the meantime, I would record account data, important information for my customers and simply also nice messages to all people who are important to me there and prepare them for sending - just in case.
In the interview with Lars Bobach and in the article "How it all began", I tell you how the idea basically came to me and how films inspired me to do it (e.g. Lovelife - Liebe trifft Leben, or P.S. Ich liebe dich).
Here again The explanatory video from 2016 about Meminto, the original idea:
Turned to Meminto Stories
After the beta was launched in 2016(ifun.de reported) and more than 350 beta testers applied for the program, I got feedback and bug reports for 6 months; after that the tool ran bug-free. Time for me to think about how a meaningful deployment was possible. 
When I arrived at PreLab (a programme of the CyberLab in Karlsruhe) with the idea, it turned more towards "Emotional Estate", as no one really bought the idea that someone would pay money for a digital estate manager. After all, the user might have died, the actual beneficiaries as the survivors, and they might not even know that the user had used Meminto! So - how to market? 
Furthermore, it was a problem of data security: If I had the responsibility over all customer data and information, what would I charge myself with? After all, these data were mostly sensitive matters, which would therefore also be interesting for hackers. So the best thing to do was to put the responsibility back into the hands of the users!?
Before I could think this idea through, Meminto Stories was born. Meminto Stories revealed itself as an easier way to satisfy a demand (namely, capturing memories in the form of books brought to life through augmented video). Moreover, it doesn't deal centrally with death or unwanted events, but with great memories.
Without further ado, I took a different path and developed the software behind Meminto Stories, which anyone can currently sign up for free. As very promising, Meminto then also moved into the CyberLab, where it is now supported by mentors, business angels and the entire team at the Lab and is growing.
From Meminto to EmergencyWP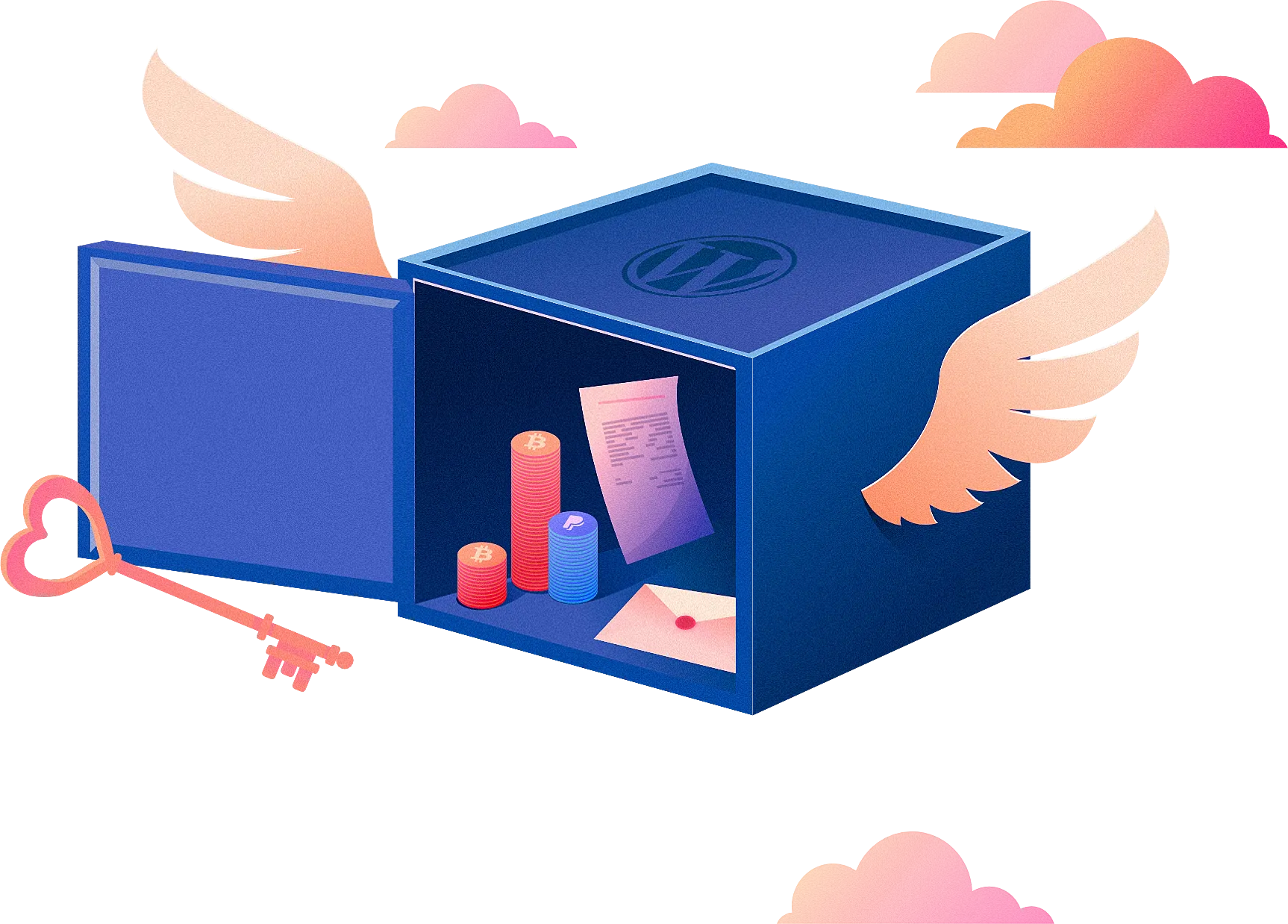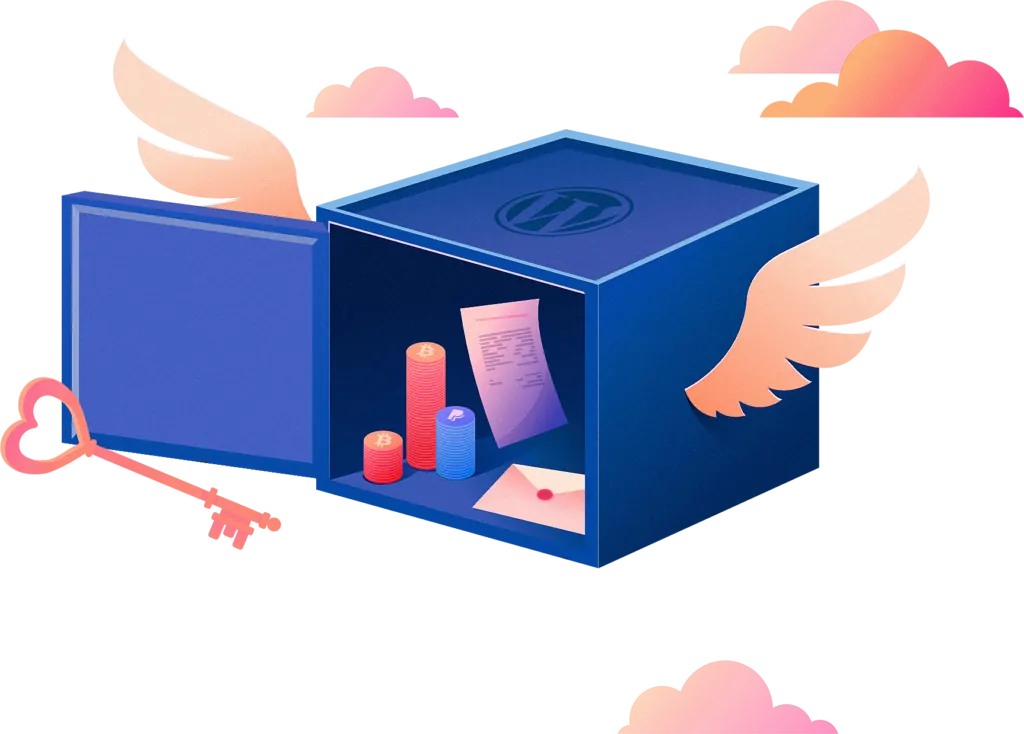 After Meminto Stories was running reasonably well and I had some breathing room again, I went back to the original idea and continued the development from back then, but I decided to rename it. The reason for this is that I wanted to create a tool that would target WordPress users and where it would be clear from the name what it was about: A plugin for emergencies. Basically, I was thinking first of all of WordPress freelancers like me who might feel the same need, but then also of people who deal with client data and at least know how to use WordPress (which in itself is really not difficult).
At the time, I had already built the beta to Meminto right on WordPress. So it was a no-brainer to rebuild EmergencyWP, and offer it as a modular plugin with add-ons. This means:
More add-ons are planned and can then be purchased via the premium package in the bundle, but also individually, but now first a release of the now implemented features should take place. This is all about a funnel, which is currently set up and about whose success I will report in a later post.
Basically, though, the plan is to introduce WordPress users to the topic slowly and then show the benefits of planning ahead.
The advantages of using EmergencyWP
The benefits I've realized for myself are:
Even if I should be abruptly torn from life, I can always send small messages of encouragement to my wife and children (and many other people), even if I can no longer do so personally
Many, many passwords (currently more than 500) that I currently use do not interest my wife at the moment, but will become important when not me, but she suddenly has to take care of them
I manage dozens of my clients ' entire IT, passwords to servers and websites. Some of them don't have a clue what to do if I'm suddenly no longer there. These customers don't even care about the data now, but it will be of tremendous value later. I increase my value, because I can offer a unique selling point compared to other freelancers.
The advantage of not having my data on a third-party provider, but on any of my own WordPress installations
EmergencyWP is not a new project in and of itself. On the contrary, it is the old Meminto, but was separated from it project-wise.
For the WordPress community, it means a whole new way to deal with digital estate in a simple way. Unofficially and for yourself, instead of officially with a lawyer and notary.
You can keep your fingers crossed that I can provide the proof of concept and that people all over the world will start thinking about how they can use the tool to serve their families and customers, colleagues and companies.